Earth Care Congregation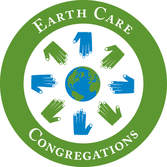 ---
New Hope Presbyterian Church was certified as an Earth Care Congregation by Presbyterian Church (U.S.A.)'s Environmental Ministries through February 2017. This honor speaks to the great commitment that New Hope has to caring for God's earth.
To become an Earth Care Congregation, our congregation affirmed the Earth Care Pledge to integrate environmental practices and thinking into all facets of its church life and completed projects and activities in the fields of worship, education, facilities, and outreach.
The Earth Care Congregation certification is designed to recognize churches that make the commitment to take seriously God's charge to "till and keep" the garden.
"It is exciting that New Hope Presbyterian Church is dedicated to intentional care of God's earth. The congregation's activities and commitment will inspire others to respond intentionally to God's call to care for the earth," says Jessica Maudlin, Associate for Sustainable Living and Earth Care Concerns for the Presbyterian Church (U.S.A.).
The Earth Care Congregations program was started in 2010 by PC(USA) Environmental Ministries. The goal of the program is to inspire churches to care for God's earth in a holistic way, through integrating earth care into all of their church life. The Earth Care Congregation certification honors churches that make that commitment and encourages others to follow their example.


---
| | | |
| --- | --- | --- |
| | Click on the link to the left to download the Earth Care Congregation Activity Form. | --- |
---
​SESSION COMMITS TO EARTH CARE​

At its meeting on November 14, 2016, New Hope's Session approved its Earth Care Team's application to become an Earth Care Congregation of the Presbyterian Church (USA). As a part of the strategic planning process last year, the Session adopted this initiative of increasing our stewardship of creation and formed an Earth Care Team, led by Elder Cindy Martin.

The Earth Care Team began meeting this past summer and over the past five months have worked with other committees and teams of the Session to complete an "earth care audit" of our congregation as a means to help make us aware of how "earth-friendly" we currently are, as well as challenge us to take measures in the future to increase our stewardship of creation.

The Earth Care audit measures accomplishments or progress in four key areas of congregational life: Worship, Education, Facilities, and Outreach. To receive certification as an Earth Care Congregation, we must show activity, emphasis, or progress within each of these areas of focus in our attention to caring for creation. This is measured in achieving a point-total of 25 in each area of focus, for a total of 100 points needed for certification. There are many opportunities to achieve these points. Points may be achieved in the worship area, for instance, by singing a particular number of creation-related hymns per year, as well as holding at least one service of worship per year outdoors. In the area of education, points are awarded for such things as using earth-care related curricula and hosting speakers or programs on care of the earth. As a relatively new building (comparatively speaking), we do well in the area of facilities. Our energy efficiency is rated high because we all our windows are double-paned, our thermostats are programmable and do conduct regular and routine maintenance of our HVAC systems. In the area of outreach, we scored high for our youth taking a mission trip with care for the environment as its focus. As you will recall, our youth worked with Project Green Shores this summer building oyster reefs to protect and maintain the shoreline along Florida's gulf coast. Other outreach related items for which to earn points are in a congregation's advocacy for caring for the environment. While we needed to score 25 points in each category for a total of 100, our audit revealed a score of 213 spread out across those four categories.

The work continues as our Earth Care Team has begun to plan for next year and ways we can continue to increase our care for the environment. Lastly, as a part of the application for certification, our Session approved the Earth Care Pledge, which reads:

Peace and justice is God's plan for all creation. The earth and all creation are God's. God calls us to be careful, humble stewards of this earth, and to protect and restore it for its own sake, and for the future use and enjoyment of the human family. As God offers all people the special gift of peace through Jesus Christ, and through Christ reconciles all to God, we are called to deal justly with one another and the earth.
1. Our worship and discipleship will celebrate God's grace and glory in creation and declare that God calls us to cherish, protect and restore this earth.

​2. In education, we will seek learning and teaching opportunities to know and understand the threats to God's creation and the damage already inflicted. We will encourage and support each other in finding ways of keeping and healing the creation in response to God's call to earth-keeping, justice and community.
3. Our facilities will be managed, maintained and upgraded in a manner that respects and cherishes all creation, human and non-human, while meeting equitably the needs of all people. In our buildings and on our grounds we will use energy efficiently, conserve resources, and share what we have in abundance so that God's holy creation will be sustainable for all life and future generations.

4. Our outreach will encourage public policy and community involvement that protects and restores the vulnerable and degraded earth as well as oppressed and neglected people. We will be mindful that our personal and collective actions can positively or negatively affect our neighborhood, region, nation and world. We will seek to achieve environmental justice through coalitions and ecumenical partnerships.

​ Our Earth Care Application will be submitted in early 2017 and we will continue to make our care of the environment a priority in the life of our congregation. The members of New Hope's Earth Care Team are Cindy Martin (Chair), Nicole Faubert, Bob Dencker, Deb Garten, Mark Phillips. All are welcome to be a part of this initiative, so if environmental stewardship is of interest to you please contact Cindy Martin at ckmartinrd@charter.net.
---