Church Family Gathering
We believe our biological/nuclear families as well as our church family can benefit from sharing with one another. We will focus on strengthening relationships within New Hope by bringing all generations together for a time of fellowship, prayer and brief study, possibly as an element of the Christian Formation hour on Sunday mornings. This addresses our goals to worship God and grow in our Christian faith.

---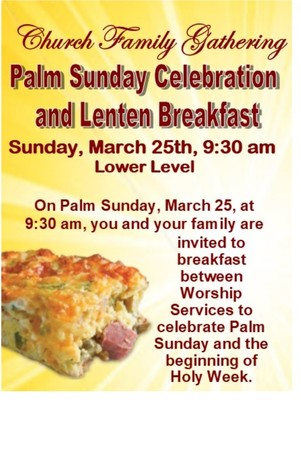 Join us on Sunday, March 25th, at 9:30 am for a Congregational Family Gathering! We'll be having breakfast together for Palm Sunday. The menu includes egg casseroles, fruit, and biscuits & sausage gravy. Please RSVP to the church office.

---
---