TAKING ON RACISM: FOUNDATIONAL CONCEPTS
---
"For I was hungry and you gave me food, I was thirsty and you gave me something to drink, I was a stranger and you welcomed me, I was naked and you gave me clothing, I was sick and you took care of me, I was in prison and you visited me….Truly I tell you, just as you did it to one of the least of these who are members of my family, you did to me." (Matt. 25:35-36, 40)


---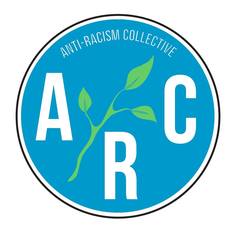 In partnership with Metropolitan Congregations United, we invite you to engage in the important work of dismantling racism and white privilege:

Tues., Oct. 24, 7 pm--Sacred Conversations on Race Task Force meeting at Assumption Catholic Church, 403 N. Main, O'Fallon, MO

Sat., Nov. 4,10 am-3 pm--Taking on Racism: Foundational Concepts at New Hope Presbyterian Church, 1580 Kisker Road, St Charles MO 63304

Thurs., Nov. 9, 6:30-8:00 pm--MCU Public Meeting at Harris Stowe State University, 3026 Laclede Avenue, St. Louis, MO 63103.

Questions? Contact the church office.





---