Ash Wednesday Soup Supper and Worship Service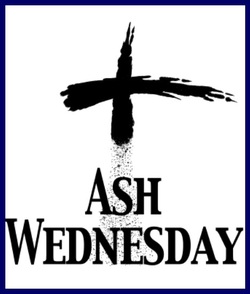 Ash Wednesday, February 10th, marks the beginning of Lent, the 40 days of prayer, fasting, and preparation before Easter.

Before worship, the Fellowship Committee will serve a simple soup supper at 5:45 pm, with breads, peanut butter and jelly sandwiches and drinks. Cost: $2.00 per person or $5.00 per family. Sign-up inserts are available on the Information Table today. Please RSVP by placing the completed form in the offering plate along with your cash or check made out to NHPC and marked Soup Supper.

In worship, at 7:00 pm, we will observe the imposition of ashes and share the Lord's Supper. Ashes, placed on the forehead in the sign of the cross, are a powerful symbol of both our own mortality and the need for repentance and forgiveness.




---